Skelbimas

Atlygis/Miestas

Apie įmonę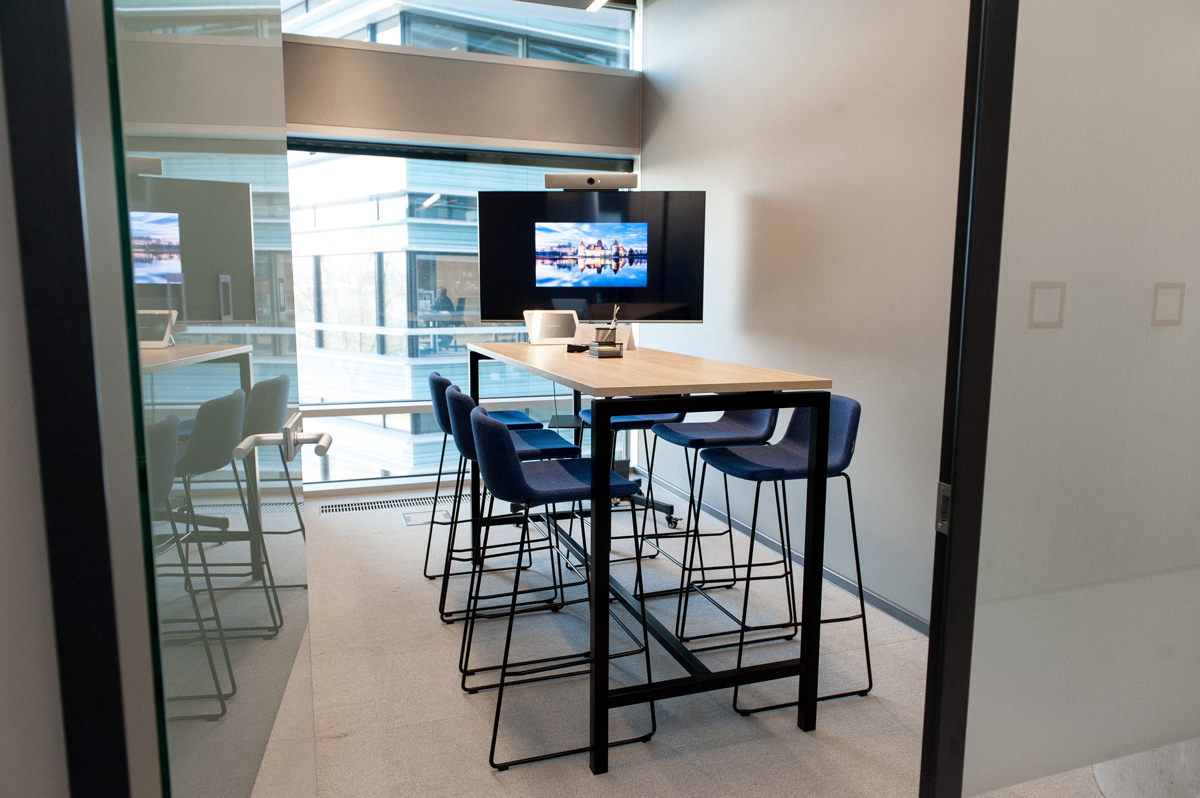 SOFTWARE DEVELOPMENT MANAGER
Revel Systems powers the ambitions of restaurants and retailers with a robust cloudbased point of sale (POS) and business management system. Improving day-to-day operations and fuelling merchant growth, Revel's streamlined ecosystem helps customers seize their future by pairing an intuitive POS with powerful management tools on a single platform. Founded in 2010 with major offices in Atlanta, Vilnius, and San Francisco.
Additional information
About The Role
The Software Development Manager will help build and lead Vilnius based team of engineers and oversee direction, architecture and drive new feature delivery. Building a pipeline of technical talent, creating a fun, challenging and rewarding environment will be some of the key objectives for this position. Technology stack consists of React.JS, Python, Postgres within AWS.
Responsibilities
Oversee the technical design and delivery of software features to ensure compliance with architecture standards, guidelines and objectives
Help establish and instil best practices techniques for a high level of quality and scalability
Hire, mentor and develop smart, motivated engineers
Create a culture of quality with a sense of urgency
Coach, inspire, and lead Agile teams
Engage with product owners, scrum masters, QA and other stakeholders to ensure key objectives for target markets are met
Dive into product specs, technical designs, code and test plans to drive quality deliverables
Requirements
Bachelor's in Computer Science or Engineering or equivalent experience
3+ years of leadership experience building and managing diverse development teams for software product delivery
7+ years development experience of large-scale business applications consisting of full stack web and cloud technologies
4+ years of experience applying Agile development practices and working with agile based tools such as Jira and confluence
Solid understanding of relational databases and proper design for scalability
Have applied development best practices such as TDD, code reviews and continuous integration in practice
Demonstrate a high level of experience in system architecture, technical design and software development technology
Verbal and written communication skills
Attention to details and organizational skills
Experience with AWS Cloud services a plus
Why Revel?
We are a product company: we influence product development decisions and create tools for driving foodservice businesses to success
We offer a unique cultural environment: supportive leadership, Agile values, feedback culture, recognition of professional accomplishments
We care about technology and quality: our tech initiatives are bottom-up, teams organise guilds and cross-site meetups
We care about our employees: health insurance is provided for every member of our team
We invest in personal development: annual conference budget, 10% of working time dedicated to learning, Udemy
We share our success: profit Sharing Plan for employees
We work flexible hours: you are in control of your working schedule
Salary
Salary ranges 5000€ - 6400€ gross.
Working at Revel, you will find a community of relentlessly entrepreneurial, results driven, and team oriented individuals who strive to deliver the #1 iPad POS to their customers. We invite you to come and join the REVELution that has grown to 500+ team members, across four continents. Here, you will not only discover a great place to work, but a place that you can call home and one that encourages and supports both your career growth and personal success.
By applying for a job position and submitting your personal data, you confirm that you have read and accept Revel Systems' Applicant Privacy Notice:
https://cdn.revelsystems.com/wp-content/uploads/2020/01/13162216/Applicant-Privacy-Notice-Revel-Systems.pdf