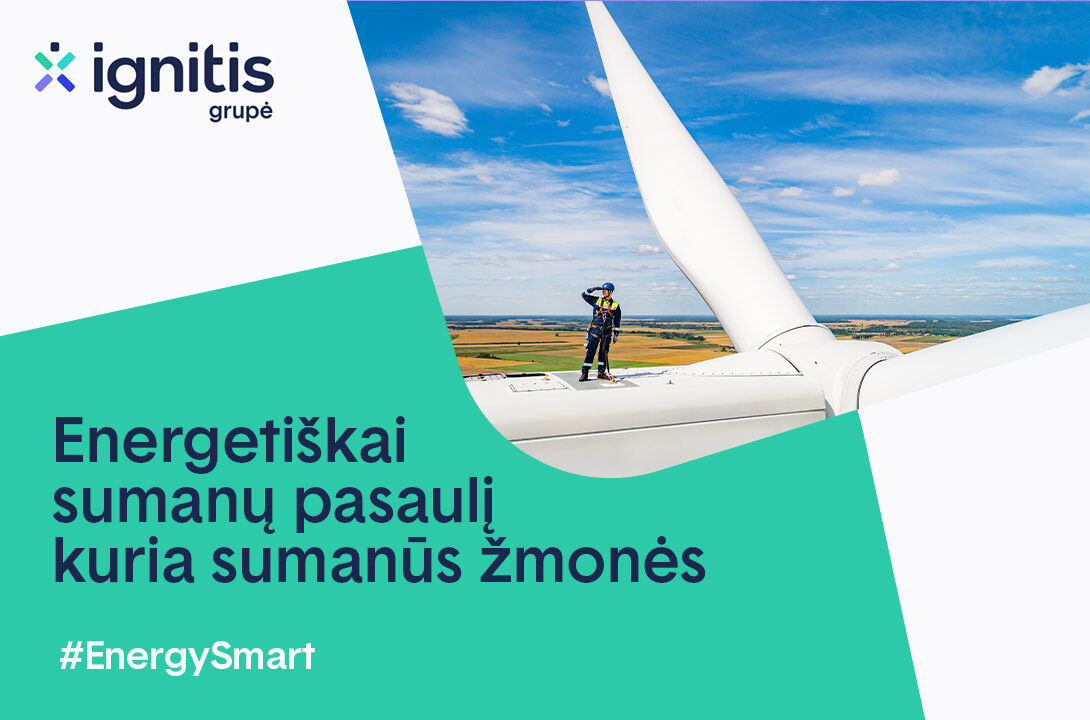 Skelbimas

Atlygis/Miestas

Apie įmonę
Do You want to be part of "Ignitis grupės paslaugų centras"?
We are looking for a colleague, who would join the JAVA developers team and help us take care of expanding our in-house software development capabilities. We value openness, partnership is our strength, and responsibility makes us a great team. If all this speaks to you, we would like to invite you to join us.
Your key areas of responsibilities will be:
Collaborate heavily with fellow developers, architects and analysts to design and develop new Energy Marker Data Hub solution in agile team;
Designing and developing high-volume, low-latency applications for mission-critical systems and delivering high-availability and performance;
Provide technical leadership and expertise around solution deliverables;
Provide feedback to product management regarding user stories, acceptance criteria and story point estimation;
Support continuous improvement by investigating alternatives and technologies.
We expect that You:
Have 2+ years of experience in developing solutions using JAVA EE platforms;
Have experience in Object Oriented analysis and design using common design patterns;
Have experience in build and deploying web applications in Tomcat, JBoss, WebLogic or similar application servers;
Have experience in developing web applications using at least one popular web framework (JSF, Wicket, GWT, Spring MVC or similar);
Have experience in apply and integrate technologies such as Java, JEE, JSON/XML, AJAX, SOAP/REST Web Services, HTML, HTML5, CSS3;
Have knowledge of Relational Databases, SQL and ORM technologies (JPA2, Hibernate);
Are familiar with ESB technologies and event driven design (Kafka, JMS, HornetQ, RabbitMQ or similar);
Understanding of Application, Infrastructure and security architecture and non-functional aspects like Performance, Scalability, Reliability, Availability of a system;
Are proficient with development tools such as Git, SVN, Eclipse or similar;
Have experience with Agile & DevOps methodologies;
Have time management, critical thinking and comprehension skills.
As part of our team You:
Your knowledge and experience will contribute towards developing long-term energy projects of national importance;
You will have an opportunity to take up unique challenges specific to the energy sector together with a team of professionals;
You will have an opportunity to work with the newest technologies;
You will not only be able to observe how innovations come to life, but also initiate changes yourself by contributing your knowledge and experience towards creating an Energy Smart world;
You will receive benefits package (health insurance/pension plan, flexible work time, etc).

About us:
Ignitis Group is one of the largest international utilities and renewable energy group of companies in the Baltic region. The companies of the Group produce, supply and distribute energy as well as operate all services required to make the world energy smart.
One of its companies is Ignitis Grupės Paslaugų Centras, an internal service centre providing IT, public procurement, accounting, human resources management, legal, communication and client services to all companies of the Group.
www.ignitisgrupe.lt