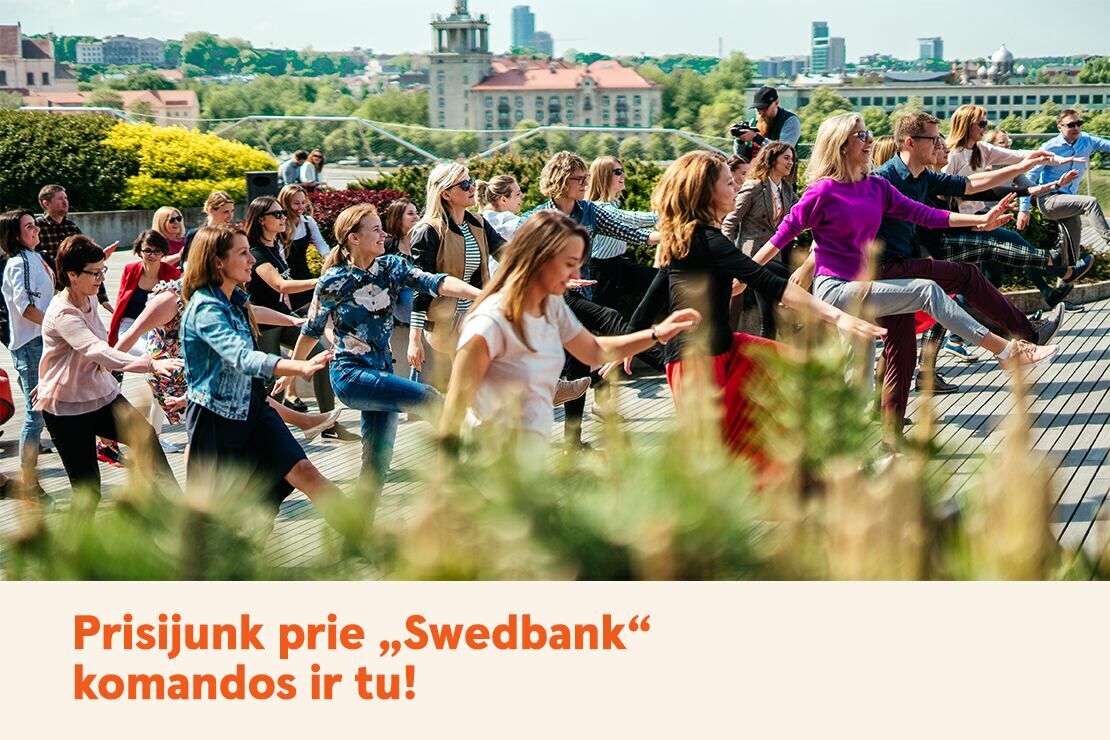 Skelbimas

Atlygis/Miestas

Apie įmonę
Are you passionate about fintech, startup environment and innovations? Become the head of the fintech community - Rockit.
ROCKIT is a place where great ideas for Fintech and Sustainability are not only born but also put to test. Our dynamic community brings together entrepreneurs, disruptors and decision-makers to co-create a better future one project at a time.

We provide an inclusive space for networking and knowledge sharing by offering flexible co-working options, access to events, acceleration programmes, and more.
As the Head of Hub you have the opportunity to:

Create a strategic vision for the organization and its goals;
Develop and implementing organization's activity plan, monitoring its progress and success;
Initiate projects and programs that would increase Rockit's value proposition in the market and would be recognized in the ecosystem;
Create Rockit yearly budget and track it monthly;
Look for external funding opportunities and position Rockit as an attractive partner for financial cooperation;
Build close ties with internal Rockit community – constantly learn and understand about member companies, their business models and current business needs.
As the Head of the Team you will be responsible for:

Organizing teamwork of employees from different areas;
Recruiting processes and staff onboarding;
HR question solving (holidays, sick leaves, salary reviews);
Working on each employees' skillset and personal development;
Organizing planning and ideation workshops, educational sessions.
What is needed in this role:

Bachelor's or Master's degree in a related field of marketing, PR, business administration;
Demonstrated experience in business development;
Understanding of the latest technology trends and their impact on financial world;
Experience in managing large scale projects at once;
Leadership and team management skills;
Knowledge of startup ecosystem in Lithuania and Europe;
Fluent English language is a must;
Proactiveness and very good communication and social skills.
"Join our team and ...

be a part of an international team of professionals, who deliver value to the the Lithuanian startup community" Remy Salters, your future leader

We look forward to receiving your application by 09.08.2021.
If you are to be employed in Lithuania, please note that the salary offered for this position ranges from 3350-5050 EUR gross i.e. before taxes. Read more here.

Swedbank does not discriminate anybody based on gender, age, sexual orientation or sexual identity, ethnicity, religion or disability – everybody is welcome.