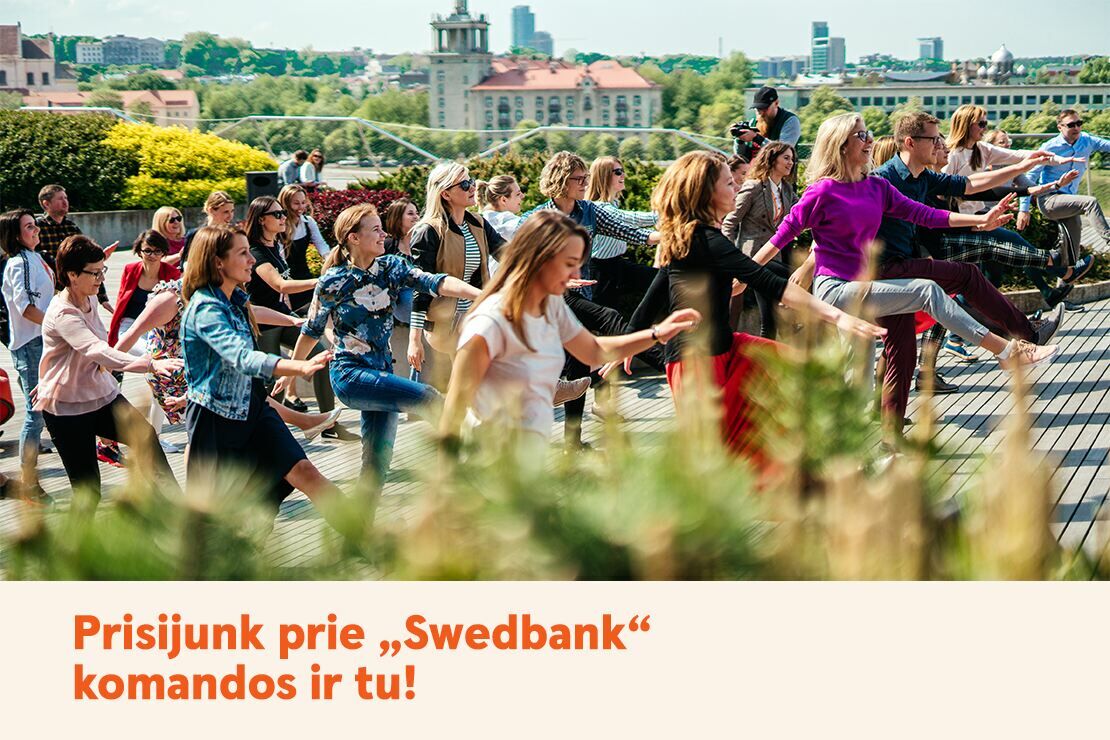 Senior Risk Quant within validation of financial market risk models
"Swedbank", AB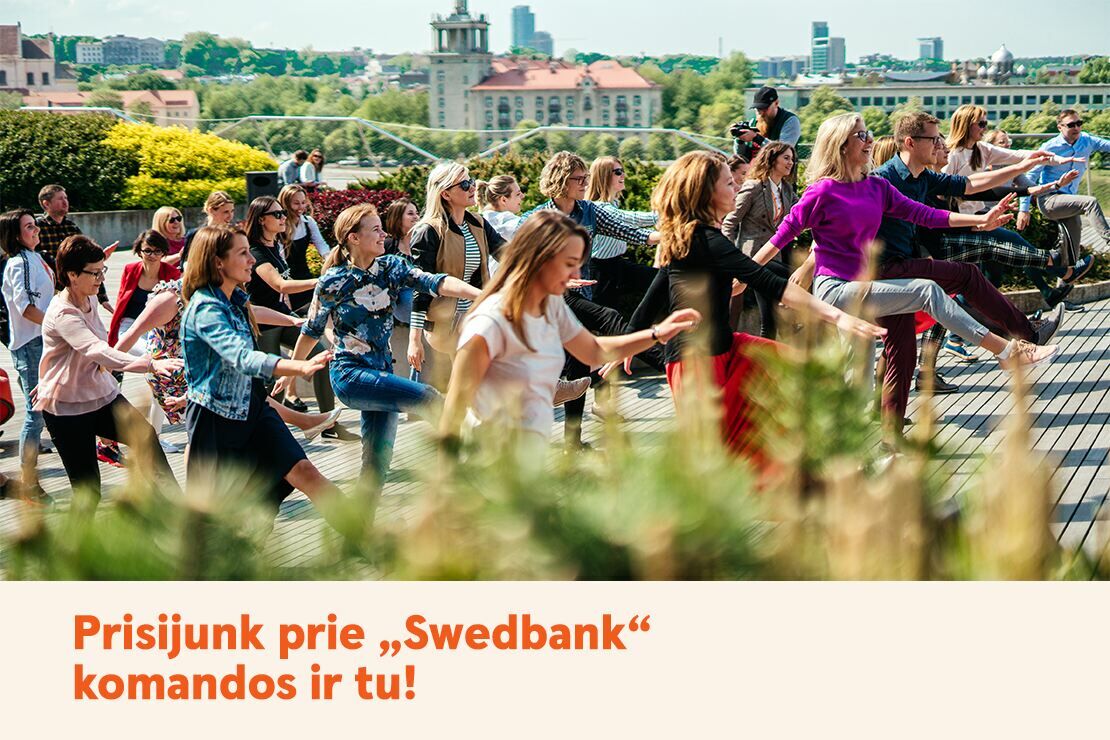 Senior Risk Quant within validation of financial market risk models"Swedbank", AB
Skelbimas

Atlygis/Miestas

Apie įmonę
Do you see yourself attaining an unparalleled wide knowledge of global banking and financial market risk?
With this role in Swedbank you will have the opportunity to:

Encounter, use your expertise and expand your knowledge on a wide range of financial market risk models such as IRRBB, Counterparty Credit Risk, Survival Horizon, Liquidity Risk (as well as valuation models for traded instruments);
Expand your skill in a range of global top-tier financial market risk systems;
Forget repetitive tasks in the same area – challenge yourself with new knowledge in new areas for every project!
Enjoy and profit from an exceptionally high learning curve, leading to an unparalleled wide knowledge in global banking, by virtue of the wide area covered;
Perform deeply independent validation investigative work - test and validate financial market risk models, including performing replication of financial market risk systems;
Author model validation reports and communicate results to bank management;
Interact with, challenge, and set up model requirements towards model owners;
Develop and maintain methodologies and tools for market risk model validation;
Develop alternative models and methodologies in order to assess model risk;
Enjoy the flexibility of having remote work possibilities – enhancing your private life vs work life balance.
What is needed in this role:

Strong educational background with a MSc or PhD within finance and/or mathematics/engineering;
Deep knowledge of financial markets & financial engineering, programming (e.g. Python, Matlab, Java), simulation, and bootstrapping;
Several years of experience from the banking or asset management industry, ideally from roles within functions such as Risk Management & Product Control, FO Quant, vast knowledge and experience from financial market risk area;
Experience from working with financial market risk systems;
Fluency in English is required.
"Join our team...
if you have a deep wish to learn about a vast amount of trading & market risk systems where our work is governed by the best global practices, if you find it encouraging to work deeply independent with responsibility and freedom but also offered support whenever needed, if you are encouraged by working in an international team of financial engineering experts, where learning and development never stops."

Carl Wilkens, your future leader

We look forward to receiving your application by 21.11.2021.
Contacts

Recruiting manager: Carl Wilkens, +46 72 561 22 75

SACO: Henrik Joelsson

Finansförbundet: Åke Skoglund, +46 8 58 59 02 88



We may begin the selection during the application period, so we welcome your application as soon as possible.

We have made our choice regarding recruitment media and therefore kindly decline contact with ad sellers or sellers of other recruitment services.
If you are to be employed in Latvia, please note that the salary offered for this position ranges from 2450-4900 EUR gross i.e. before taxes. Read more here.

If you are to be employed in Lithuania, please note that the salary offered for this position ranges from 2700-5300 EUR gross i.e. before taxes. Read more here.

If you are employed in Estonia, please note that salary offered for this position ranges from 2600-5150 EUR gross i.e. before taxes. Read more here!

Swedbank does not discriminate anybody based on gender, age, sexual orientation or sexual identity, ethnicity, religion or disability – everybody is welcome.
Daugiau jūsų paiešką atitinkančių rezultatų:
Junior In-house Business/Management/Strategy Consultant (ESG/Sustainable Finance)

Moody's
Vilnius
€ 1950 – 3100
Galiojimo pabaiga:
2021.12.09
Senior Quantitative Analyst in Credit Risk Validation

Associate (Financial Analyst) - Financial Institutions Group

Moody's
Vilnius
€ 1950 – 3110
Galiojimo pabaiga:
2021.12.09