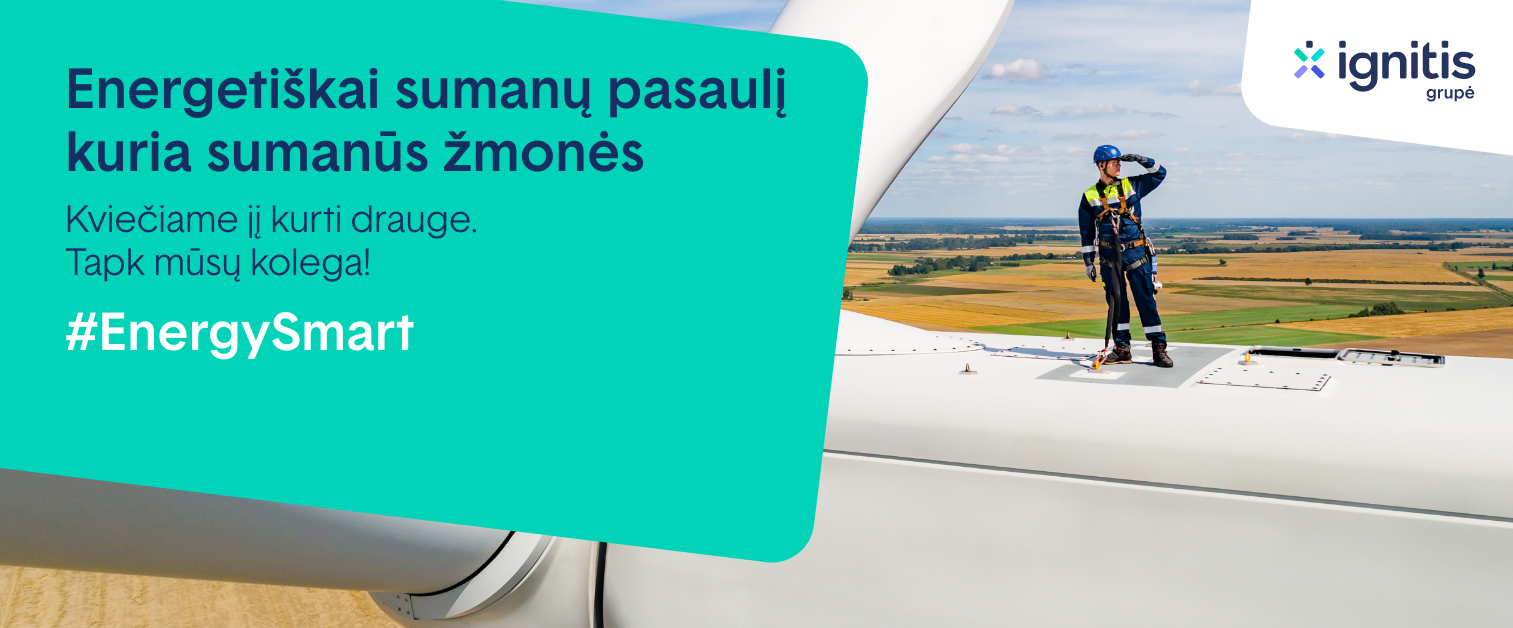 Skelbimas

Atlygis/Miestas

Apie įmonę
Do You want to be part of "Ignitis grupės paslaugų centras"?
We are substantially expanding our in-house software development capabilities and invite Drupel/PHP developer to join our professional IT development team.
We value openness, partnership is our strength, and responsibility makes us a great team. If all this speaks to you, we would like to invite you to join us.
Your main tasks will be:
Design and development of self-service portals for "Ignitis group" distribution and supply companies and continuously adding new features and functionality using Agile methodology;
Develop code to ensure high-performance and availability of the resulting solution;
Work closely with other developers, Solution Architect, Development Team Lead and Product Owner to develop an effective, visually appealing, functional and intuitive self-service portals implementation to empower "Ignitis" group companies to benefit from new business opportunities, be fast in response to customers' demands and provide stable and cost-effective services;
Actively participate in all Agile Scrum activities and ceremonies.
We expect that You:
Have at least 1 years' experience of Drupal site building including theming, module building, Hooks, Drush, Drupal API;
Understand of PHP and Drupal methodologies and practices;
Have experience creating custom Drupal modules;
Have experience integrating Drupal/PHP based web applications with other applications using SOAP/REST based web services;
Have experience building responsive websites using Drupal CMS, HTML/HTML5, CSS/CSS3, Bootstrap and JavaScript/jQuery;
Have experience using code repository tools such as GIT;
Have experience collaborating with both web developers and web designers/UI designers;
Have High level of communication skills, ability to work as part of a team, very strong learning capabilities.
As part of our team You:
Will contribute towards creating unique energy projects of national importance with your knowledge and experience;
Will have an opportunity to take up unique challenges specific to the energy sector together with a team of professionals;
Will have an opportunity to work with the newest technologies;
Will not only be able to observe how innovations come to life, but also initiate changes yourself by contributing your knowledge and experience towards creating an Energy Smart world;
Will receive benefits package (health insurance/pension plan, flexible work time, etc).
"Ignitis group" is an equal opportunity employer where all applicants for employment are considered without regard to race, religion, sex, gender identity and/or expression, sexual orientation, age, disability or other attributes unrelated to the performance of work duties.
yra nuo 1829 iki 3186 EUR (neatskaičius mokesčių). Konkretus darbo užmokestis siūlomas atsižvelgiant į darbo patirtį ir kompetenciją. Prie darbo užmokesčio gali būti mokama kintamoji atlygio dalis.
About us:
Ignitis Grupė is the largest listed company and the top energy leader in the Baltics. with the aim of creating an energy-smart world.
The company focuses on green energy development and is working to become a regional centre of new energy competences and a leader in energy distribution solutions on the international market.
Our companies produce, supply and distribute electricity, and provide other energy services to both households and businesses. They operate in Lithuania, Latvia, Estonia, Poland and Finland, while our investments reach as far as the United Kingdom, Norway, France and Israel.
www.ignitisgrupe.lt
Daugiau jūsų paiešką atitinkančių rezultatų:
Oracle EBS Technical Consultant

Accenture
Vilnius
€ 3700 – 5800
Galiojimo pabaiga:
2021.12.15
Paid Junior Software Engineer Internship

Data Engineer