68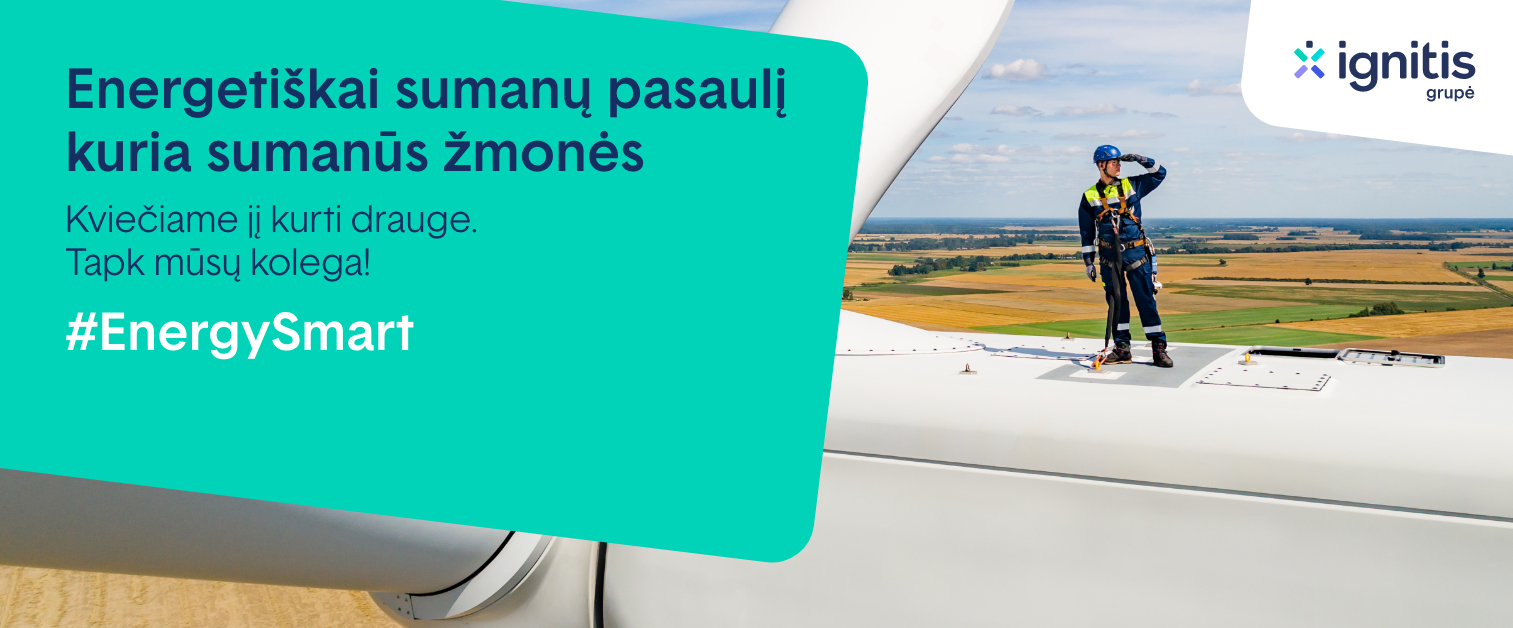 Skelbimas

Atlygis/Miestas

Apie įmonę
Do You want to be part of "Ignitis"?
We are looking for a colleague, who would join the Data Analytics team. As a Data Analyst, you would be assigned to a business domain and build data products to aid the domain in achieving their goals. Data products can vary from operational data pipelines to Power BI dashboards and you would be free to choose the most optimal solution to solve business challenges.
We value openness, partnership is our strength, and responsibility makes us a great team. If all this speaks to you, we would like to invite you to join us.
Your key areas of responsibilities will be:
Collecting requirements from domain stakeholders and translating them into technical requirements;
Serving as a subject-matter expert in one or more data sources and its related business subject;
Contributing to solving domain tasks and building data products;
Ensuring the tasks are solved in an optimal manner (e.g. using automation tools, building a BI report or performing an ad hoc analysis);
Maintaining the data product lifecycle of new as well as currently deployed data products;
Serving as a primary point of contact to answer stakeholder questions and ensure stakeholders are capable of using data products.
We expect that You:
Have 1–2 years of relevant work or research experience;
Have a Bachelor's or Master's degree related to data analytics (e.g. Mathematics, Economics, Computer Science, Information Management, Statistics) or a closely related quantitative field;
Have experience using SQL and BI tools (e.g. Power BI, Tableau);
Have experience working with wrangling, cleaning and analysing data using R or Python;
Are able to understand business needs and communicate results to domain stakeholders;
Have attention to detail and a passion for solving data analytics problems;
Have excellent knowledge of Lithuanian and English (written and oral);
Bonus points for:

Proficiency using Excel and PowerQuery;
Knowledge and understanding of statistical inference and machine learning.
Even if you don't tick off all the requirements above, do not be afraid to reach out – we support growth and learning on the job. We look forward to hearing from you!
As part of our team You:
You will have an opportunity to participate in development of long-term and unique projects of national importance;
You will grow your competence while working with the professionals in the field;
You will participate in internal and external training programs;
You will not only be able to observe how innovations come to life, but also initiate changes yourself by contributing your knowledge and experience towards creating an Energy Smart world;
You will receive benefits package (health insurance/pension plan, flexible work time, etc).
"Ignitis group" is an equal opportunity employer where all applicants for employment are considered without regard to race, religion, sex, gender identity and/or expression, sexual orientation, age, disability or other attributes unrelated to the performance of work duties.
About us:
Ignitis Group is one of the largest international utilities and renewable energy group of companies in the Baltic region. The companies of the Group produce, supply and distribute energy as well as operate all services required to make the world energy smart.
One of its companies is Ignitis, the largest electricity and gas supplier in Lithuania with subsidiaries in Latvia, Estonia and Poland. The company solves all energy-related tasks raised by both consumers and businesses. The company offers effective solutions for energy consumption and heating, energy production from renewable sources, develops electric vehicle infrastructure, provides other energy services.
www.ignitis.lt
Daugiau jūsų paiešką atitinkančių rezultatų: