278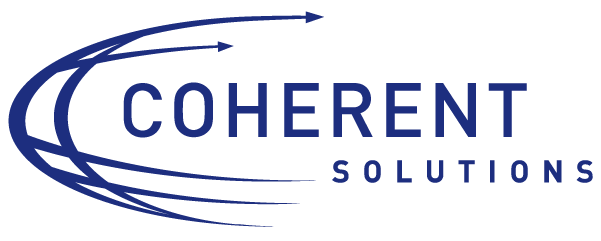 Skelbimas

Atlygis/Miestas

Apie įmonę
About Client

Client is the leader in providing solutions for Quality in Assembly, Manufacturing and Laboratory operations around the globe. This company possesses more than 40 years of experience, a global presence and world class solutions.

Their applications utilize portable, fixed, and unattended data collection stations on assembly lines to collect and analyze data from such varying factors as weight, torque of bolts, thickness of materials, gaps in welds/seams, etc.
About Project

You will work with Executive, Marketing, Sales & Development team leaders on architecture, design, development and improvements for client's projects. This includes research related to the project and defining the correct technologies that should be used to accomplish project goals.
As a Front-end (Angular) Developer you will:

- Play a key role in developing and maintaining client's WEB portals and applications.
- Discuss with Marketing group and development teams to understand functionality and come up with innovative web development ideas for the best user experience.
- Manage Proof of Concepts activities to validate technical feasibility.
- Understand business requirements and translate them into technical requirements.
- Develop new user-facing features using multiple Angular JS and Angular versions.
- Use Visual Designs (PSD files) to develop responsive web and Single Page applications.
- Applications consuming server-side JSON restful services.
- Build and/or consume reusable components and front-end libraries.
- Able to develop SPA (Single Page Applications) consuming server-side JSON restful services
- Develop Progressive Web Applications (PWA).
- Performance Tuning.
- Manual and Automated Unit Testing.
- Performs design & code reviews for team members.

We expect you:

- Have 5+ years of hands-on experience designing and developing WEB Front End applications.
- Have deep understanding of AngularJS and Angular: Experience in Responsive WEB Design (RWD) and Single Page Application (SPA) development with Angular.
- Demonstrates knowledge of Dependency Injection, Templates, Validations, Linting, Pipes, Directives, Model Typecasting, State management, Debugging and Testing.
- Have a knowledge of JavaScript packages, package managers, bundlers, and their use in building complex interactive experiences.
- Have solid HTML and CSS experience.
- Have solid understanding of security models.
- Have working knowledge of Progressive WEB Application (PWA).
- Experienced in developing on the .Net platform: C#.NET, ASP .NET Core, WEB API
- Are familiar with JSON Web Token (JWT).
- Have Database fundamentals – SQL Server, SQL Lite.
- DevOps principles to commit, merge/branch, build and deploy code. Ability to use version management tools like GIT and MS Source Control.
- Have knowledge of deployment concepts of rollout and rollback, webserver, app server deployment, database scripts rollout and monitoring.
-Are familiar with Agile / SCRUM, Story development across layers.

We offer

You will be rewarded with the salary starting from 3050 EUR gross monthly. Our employee benefits are oriented to the wellbeing and security of our employees. The success of our company - is our people, therefore it is of the utmost importance that they feel good, so to support that additionally we offer Private Health Insurance, Life and accident investment insurance, additional leave days, opportunity to work from anywhere, workations, free lunches, language courses, company events and team building activities and much more!
Daugiau jūsų paiešką atitinkančių rezultatų: