405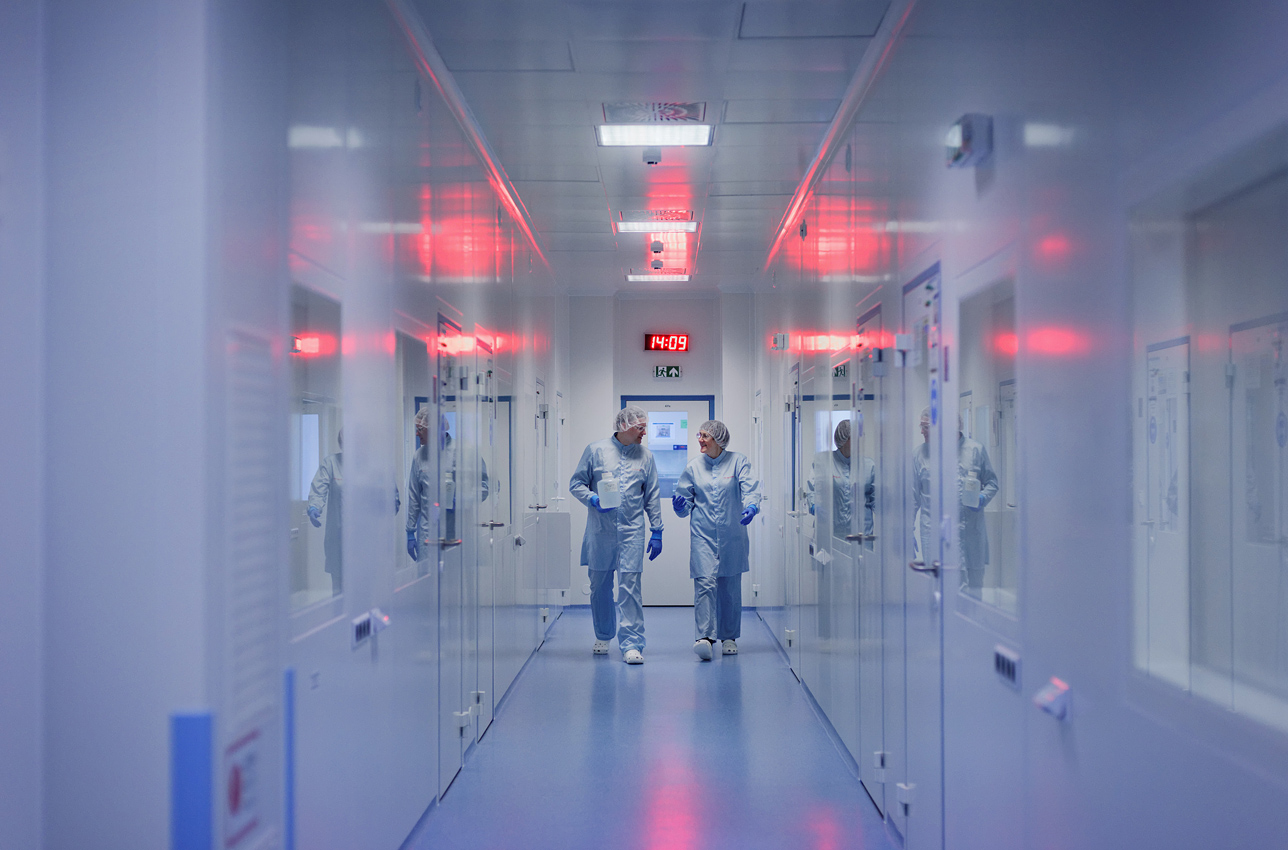 Skelbimas

Atlygis/Miestas

Apie įmonę
Job description:
Nucleic Acid Therapeutics (NATx) is one of Thermo Fisher Scientific's fastest growing businesses with a significant focus on enabling mRNA-based therapies. We are currently seeking a highly motivated Senior R&D Manager with a strong molecular biology background to lead the Nucleic Acid Therapeutics R & D team in Vilnius.

Your Advanced Technologies team will focus on breakthrough research with a heavy focus towards internal innovation, at the same time keeping the right level of attention to external opportunities. Advanced Technologies Group is expected to serve as an internal engine to create and enable, will work with a significant level of autonomy and will focus on long term business growth goals.

To be successful, you are an action focused leader who is passionate in science and technologies, experienced in leading the team of creative scientists, able thrive in ambiguity and can make clear decisions aligned with our vision. The Sr. R&D Manager is accountable to the Senior Director, Global Research and Development – NATx and will work in concert with key stakeholders to raise, review, prioritize, and execute development of improvements and new applications of our products. It is expected that you will be skilled in developing and maturing new ideas and novel technical approaches within and outside of your technical domain of expertise, in developing talents and delivering to demanding project timelines in an industrial environment. Also, it is expected that you will have a solid foundation in molecular biology with a PhD in a closely related discipline whilst also having notable experience in product development. Finally, it would be ideal if you have prior experience of in vitro evolution of enzymes' properties and are familiar with Next Generation Sequencing technologies.

Key Responsibilities:
• As the NATx R & D site leader, works closely with other R&D Managers and Technical Leaders globally to implement plans. Mentors other Technical Leaders and Managers.
• Serves as Technical Leader on R&D projects of significant complexity. Mentors other Technical Leaders.
• Provides input to business unit leadership on business development and licensing opportunities.
• Gives effective scientific presentations internally and externally. Contributes to the annual budget of the group (including capital investment) and constantly monitors expenses.
• Maintains extensive knowledge of relevant fields and techniques. Advises senior management on complex technology issues and on optimizing business practices.
• Attends scientific conferences and represents company/division through talks, tutorials, publications.
• Contributes well-considered ideas for new products and identifies new technologies of significant value to the company/division. Provides input in setting the scientific direction for the company. Prioritizes projects and resources for new technologies for sustained growth.
• Builds business/technical case analyses with Product Management. Makes proposals to management.
• Represents Company externally to commercial and academic partners. Represents R&D department to other sites and divisions for cross-site collaborations, projects and implementation of best practices.
• Identifies, initiates, and manages Business Development and Technology Transfer activities.
• Supervises 5-10 direct reports at Research Associate to Staff Scientist level.
• Implements PPI tools and leads PPI activities within the group.
• Other duties as assigned.

Required Qualifications:
• 10+ years experience and a Master's of Science degree, or alternatively 8+ years technical experience and a PhD degree
• 4+ years experience in people management, either directly or as a technical lead
• Ability to proactively build relationships with other geographically distinct functional groups
• Strong knowledge of relevant scientific fields and is looked to as an expert in specific areas within technical area. Knowledge and practical use of NGS technologies is strongly preferred
• Demonstrable experience in supervising project activities and responsibilities
• Excellent collaboration skills, working effectively in a team environment with demonstrable employee management experience
• Ability to develop team and create engagement
• Analyzes experimental data. Evaluates the schedule, scope, cost, and risks associated with research and development programs
• Demonstrates effective written and oral communication skills through formal and informal discussions with peers, team, colleagues, supervisor, and upper management
• Demonstrated skill in all relevant laboratory procedures and use of equipment.

The Company offers:
• The innovative environment of the rapidly growing international company.
• An exciting opportunity to be part of a dynamic global organization and work with experienced professionals.
• High performing, driven and supportive working culture and outstanding development possibilities to increase your potential.
• Monthly salary from 3800-5800 Eur before taxes and motivational compensation package
• Relocation package

Daugiau jūsų paiešką atitinkančių rezultatų: