916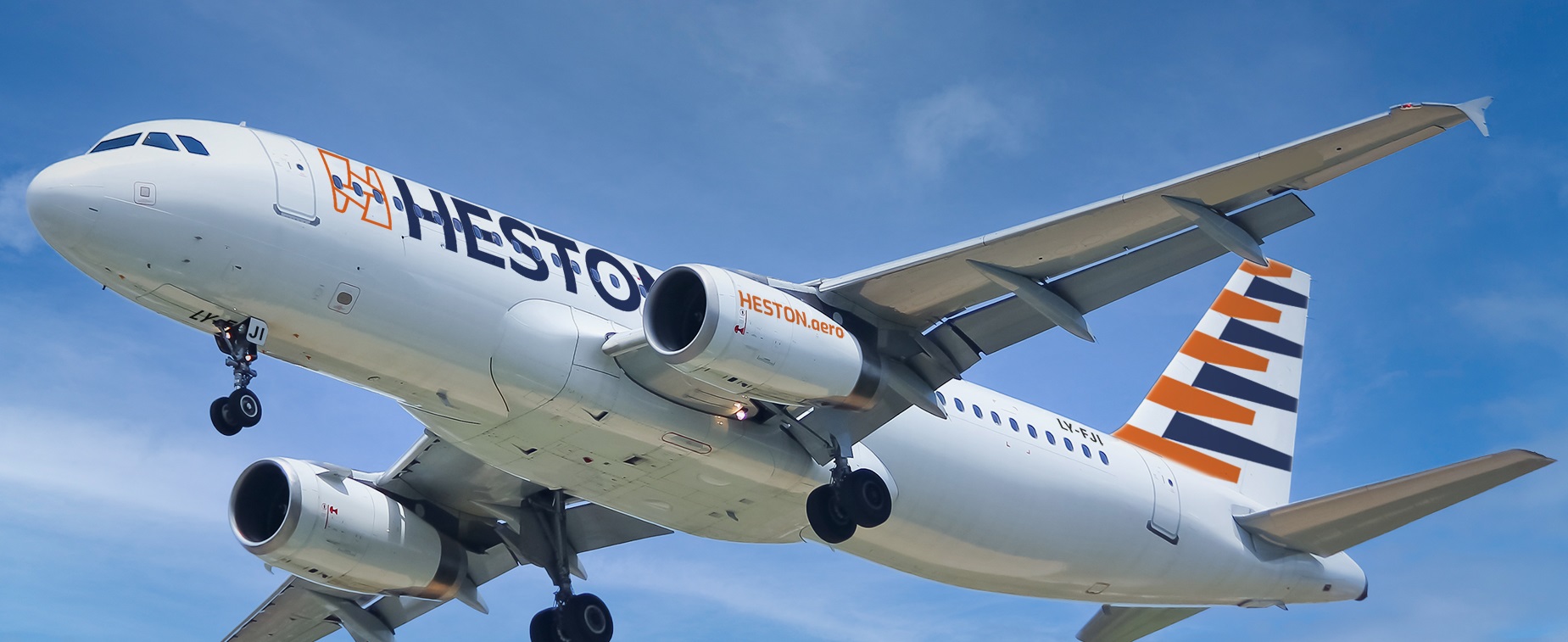 Skelbimas

Atlygis/Miestas

Apie įmonę
WHY US:
Heston Airlines is a European carrier headquartered in Vilnius, Lithuania. A member of the Heston Aviation Group, a consolidated group of companies focused on aviation assets leasing, trading, maintenance, repair, and overhaul. Our team of industry executives and specialists is something that makes us extremely proud and self-confident.

We are strengthening our team and looking for Head of Aviation Security to join Heston Airlines.
WE DO EXPECT THE HEAD OF AVIATION SECURITY WILL:
• Making sure that the security related methods and procedures followed by Heston Airlines are described in ASP and that they are in compliance with the requirements established in Regulation (EC) No. 300/2008 as well as the legislations of EU implementing it and NCASP;
• Making sure that ASP includes aviation security Quality Control Programme describing how Heston Airlines monitors compliance with ASP methods and procedures;
• Making sure that ASP includes the Aviation Security Training Programme;
• Organizing application of Aviation Security Quality Control measures and making sure that ASP is always relevant and efficient by means of continuous assessments of aviation security measures;
• Reviewing, updating and improving Aviation Security Programme, Aviation Security Quality Programme and Aviation Security Training Programme of Heston Airlines in a proper timely manner.
• Making sure that persons, who are applying the aviation security measures established in ASP are competent to implement the assigned duties;
• Encouraging the employees of Heston Airlines to keep improving their knowledge of aviation security and to always be ready to implement their duties properly;
• Representing Heston Airlines and liaising on security-related matters with all authorities, airports, subcontractors, wet-lease and codeshare partners (including charter and ad-hoc flights, as necessary) and other entities;
• Making sure that Heston Airlines responds to threat in the field of civil aviation efficiently, assesses threats and manages risks;
• Taking special security measures when flying on respective routes in presence of potential danger and during the period of higher risk levels.
YOU ARE WELCOMED TO APPLY IF YOU HAVE:
• have a university degree;
• have at least one-year work experience in the field of aviation security;
• have English language knowledge of at least level B1 established by the European Council's Document "Common European Framework of Reference for Languages";
• are a person of impeccable reputation himself/herself;
• have successfully completed aviation security training topics included for aviation security managers in NCASTP;
• are well aware of international, regional, and national legislation governing civil aviation security, have knowledge of security systems and access control, measures ensuring aircraft security on the ground and in the air, terrorism, objects prohibited for transportation on board of aircraft (verified during the interview with CAA Specialists);
• have Safety Management Systems knowledge.
• have knowledge about Cybersecurity.
AND WE WILL BE HAPPY TO PROVIDE YOU:
• Excellent opportunity to work within a young and dynamic department team in a fast-growing airline;
• Exciting and responsible job in a multicultural company;
• Fast professional and personal growth opportunities;
• Truly international business environment;
• Full Time job in Vilnius, Lithuania, with salary starting from 3700 EUR gross.
Daugiau jūsų paiešką atitinkančių rezultatų: