113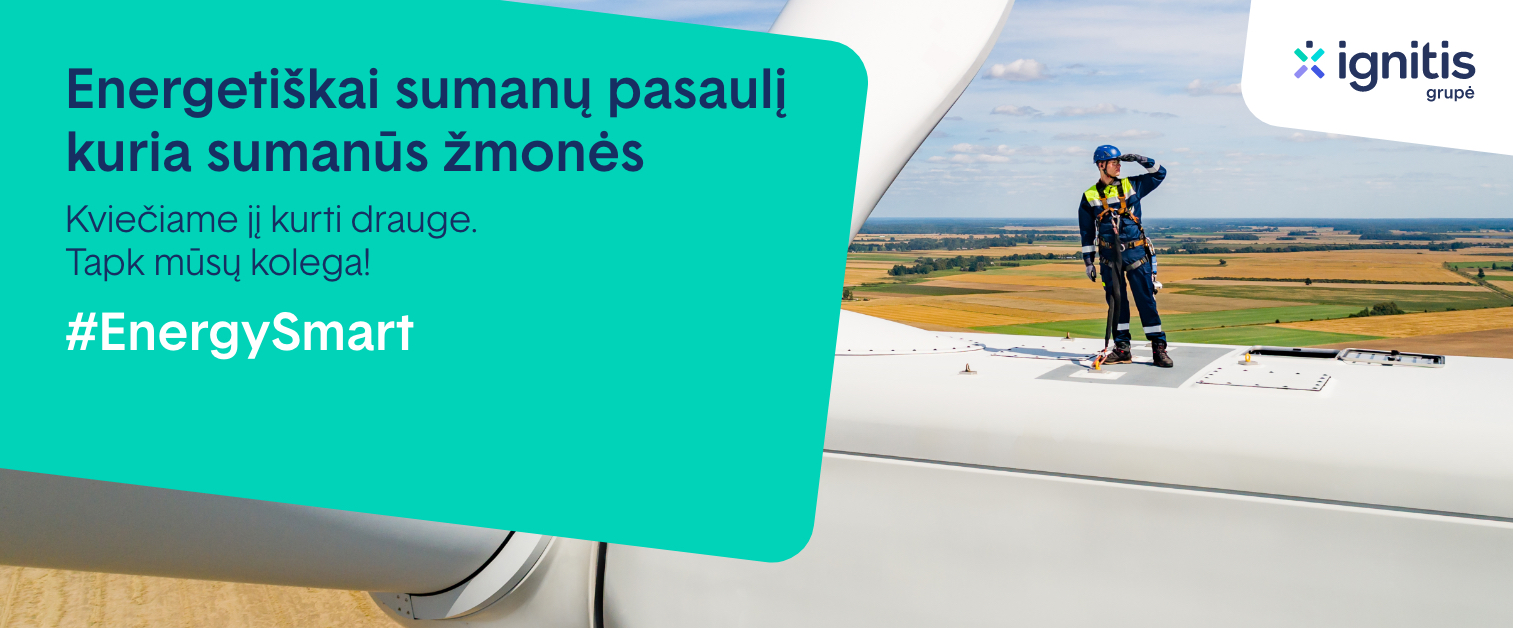 Skelbimas

Atlygis/Miestas

Apie įmonę
Do You want to be part of "Ignitis grupės paslaugų centras"?
We are now looking for a member to the Enterprise Architecture team which is responsible for creating and maintaining long-term IT investment and execution plan-of-action that are critical to Ignitis Group strategic objectives.
Mission
Maintain a holistic perspective of the business strategy, processes, information and IT assets. Link the mission, strategy and business processes to the IT strategy. Ensure that architecture work is aligned with different domains, are carried consistently and that all the parts fit together into a coherent architecture framework. Ensure project choices are integrated consistently, efficiently and in a sustainable manner according to the enterprise's digital standards. Maintain a technology watch to inform stakeholders of existing and emerging technologies and their potential to add business value. Support the identification of needs and solutions for achieving business and IS strategic goals.
Your key areas of responsibilities will be:
Co-Own the architecture framework and processes;
Align digital/IT strategies and planning with the Ignitis group business goals;
Anticipate future business needs and plan for how architecture will support/enable it;
Streamline business processes, functions, procedures and workflows and apply a consistent implementation approach;
Manage stakeholder engagement in the development of new processes and systems and verify feasibility;
Build and maintain standards and enterprise architecture models and principles;
Evaluate the impact of changes within the ecosystem of the organisation (including political, technical, social, regulatory, legal) on the enterprise architecture;
Provide advice on how to optimize the use of existing tools and systems;
Raise awareness of information technology innovations and potential value to a business;
Make recommendations for the development and implementation of a business project or technological solution;
Prepare new solution and critical business process integration proposals;
Participate in scoping the business case for potential projects;
Participate in the assessment and choice of digital solutions.
We expect that You:
Have Bachelor's degree in Computer/Systems Sciences, Mathematics or similar. Master's degree is an advantage;
Are fluent in English language (both speaking and writing);
Have 2+ years of work experience in the role of Enterprise Architect, large-scale software systems Solution Architect, Technical Product owner, IT solution Team Lead or similar senior IT role;
Are very strong in systems thinking;
Have excellent communication skills, ability to present and defend your own ideas and work products of your team, as well as challenge decisions of others, including C-suite level;
Have deep knowledge of TOGAF framework, COBIT methodology, ITIL best practices and IT4IT reference architecture. Knowledge of TM Forum framework is an advantage;
Have hands-on experience in modelling using Archimate, BPMN and UML languages.
As part of our team You:
Your knowledge and experience will contribute towards developing long-term energy projects of national importance;
You will have an opportunity to take up unique challenges specific to the energy sector together with a team of professionals;
You will have an opportunity to work with the newest technologies;
You will not only be able to observe how innovations come to life, but also initiate changes yourself by contributing your knowledge and experience towards creating an Energy Smart world;
You will receive benefits package (health insurance/pension plan, flexible work time, etc).
Ignitis Group received an international Top Employer 2022 Lithuania certificate. The certificate is awarded to companies for excellent people practices as well as ensuring good conditions for work and growth.
Ignitis Group ensures equal opportunities. We welcome all applicants and do not discriminate against race, religion, gender, sexual orientation or gender identity, age, disability or other personal traits unrelated to work obligations.
About us:
Ignitis Group is one of the largest international utilities and renewable energy group of companies in the Baltic region. The companies of the Group produce, supply and distribute energy as well as operate all services required to make the world energy smart.
One of its companies is Ignitis Grupės Paslaugų Centras, an internal service centre providing IT, public procurement, accounting, human resources management, legal, communication and client services to all companies of the Group.
www.ignitisgrupe.lt
Daugiau jūsų paiešką atitinkančių rezultatų: