709
Skelbimas

Atlygis/Miestas

Apie įmonę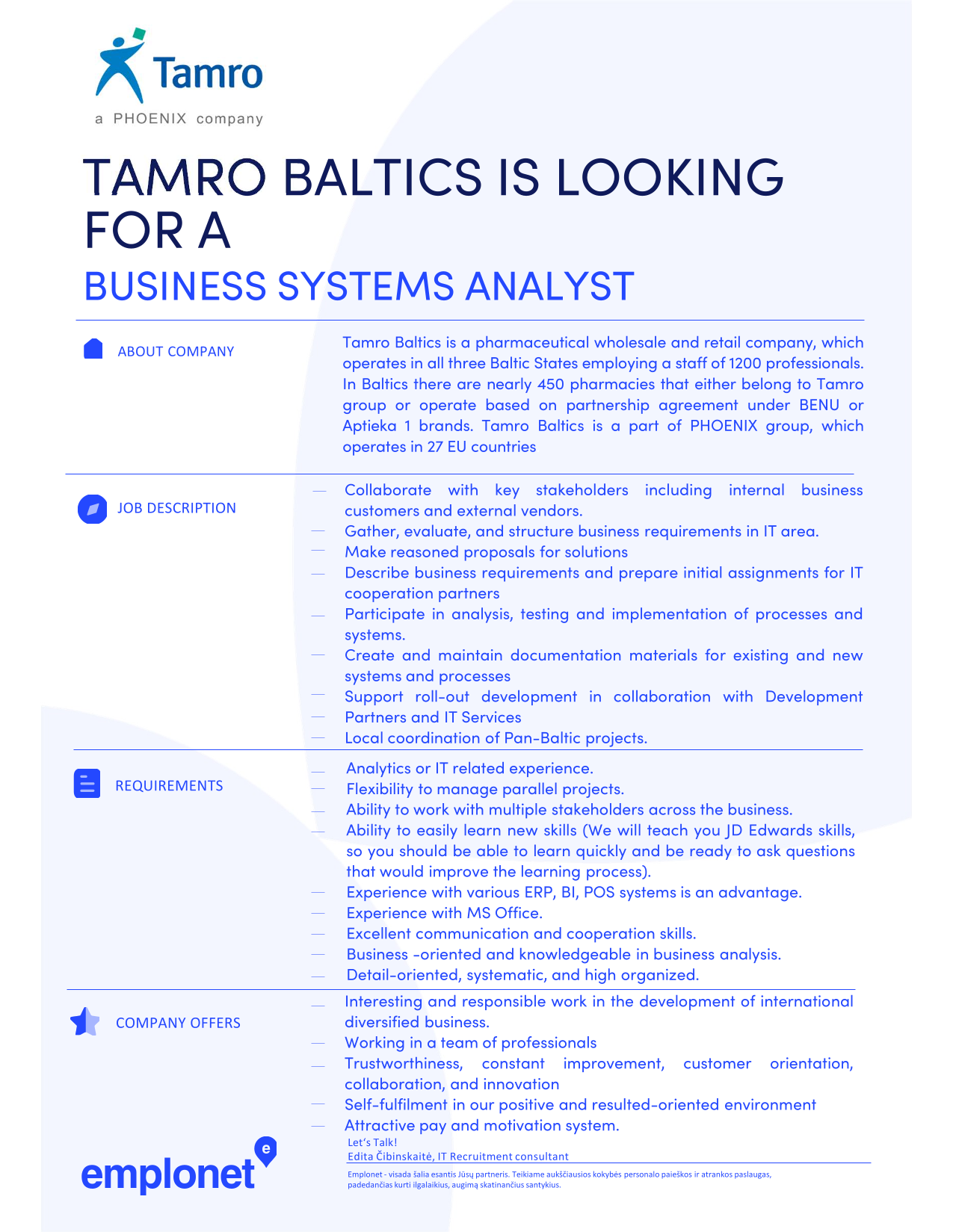 Mėnesinis bruto atlyginimas
Bruto/mėn.
  € 3400 - 4000
Vietovė
Kaunas, Kauno rajonas,

Lietuva



Nuotolinio darbo galimybė
Kontaktinis asmuo
Edita Čibinskaitė
+370 686 10990
Emplonet is a partner for you. We provide the highest quality personnel search and selection services that help build long-term relationships that foster business growth and the development of professionals in a variety of fields.

Emplonet client - Tamro Baltics is a pharmaceutical wholesale and retail company, which operates in all three Baltic States employing a staff of 1200 professionals. In Baltics there are nearly 450 pharmacies that either belong to Tamro group or operate based on partnership agreement under BENU or Aptieka 1 brands. Tamro Baltics is a part of PHOENIX group, which operates in 27 EU countries.
Daugiau jūsų paiešką atitinkančių rezultatų: