559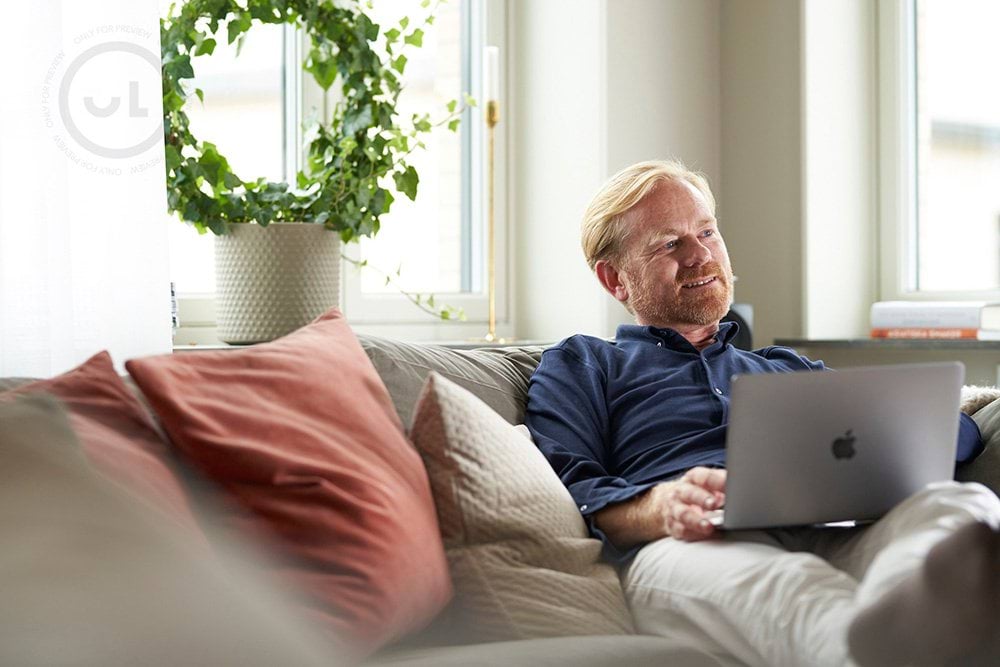 Skelbimas

Atlygis/Miestas

Apie įmonę
ABOUT THE PRODUCT
We believe that excellent software is the result of highly skilled and motivated employees collaborating in teams applying modern methods and practices in the software industry.
Visma eAccounting is looking for a skilled and self-driven web developer to help us create groundbreaking cloud software that will make accounting really easy and fun. If you're a problem-solver, a dreamer, and a doer, we want you on our team.

WHAT'S IT ALL ABOUT?
Together with colleagues you will work to serve approximately 25000 Dutch small to mid-size companies and accounting offices with their bookkeeping with a crisp and clean ERP solution.
You will work in the Visma R&D department that offers an inspiring environment with a wide variety of competences within development.
The team is distributed internationally, and the team members are located in Netherlands, Romania, Sweden and Lithuania.
As part of working with our team you will be invited to come to Amsterdam at least once a year.
You will have significant responsibility in developing and maintaining mission-critical code that our customers depend on.
The team is highly skilled in their work consisting of UX, developers, infrastructure engineers, security engineers, domain experts and business analysts.
We value your opinion! We have an open culture where we know that ambition can only come true if we just listen. Sounds easy? True, because it is!
WHAT DO WE EXPECT?

We are gaining on our competition and we need someone with the brains and the brawls to get Dutch specific features in place to blow our competition out of the water. Are you the developer with the cape and the capital S on your chest? If yes, then come and join us.

You are a service oriented and self driven person! You are team focused, and bring team spirit to your colleagues. Of course, you also have a genuine interest in software development.

You have relevant education, and/or at least 3 years of experience in professional software development.

You are a passionate developer that enjoys writing clean, high-performing testable code.

Good written and verbal communication skills in English.

TECHNOLOGY STACK

HTML, CSS, JavaScript, TypeScript, React JS, Knockout.js, C# and the .Net framework, Visual Studio, MS SQL, Database modelling and development.
NICE TO HAVE
Preferably experience with Entity Framework, Azure, TeamCity, Git, Octopus, Continuous delivery.
WHAT SHOULD YOU EXPECT?
We develop products that solve real problems. Whether it's for a small business or a big enterprise. And you will be a part of that.
We love our code clean. We review each other's code on a regular basis.
We constantly perfect our technological competence and so will you.
Our coaches are technical people, so you'll be working with the field's top-notch specialists.
We work in Agile teams and believe in "People before processes and tools".
We have internal knowledge sharing sessions where we learn the newest trends in programming languages, QA, security, etc.
We also have our own library and anyone can order new books.
We, the employees at Visma, make the final call. You'll be able to join 1 of 9 committees which steer the company.
We care about your health, that's why we will provide you with health insurance.
Of course, things like flexible working hours, a parking slot, team buildings, pizza Fridays, hobby corners, lounge spaces and lots of other geeky amazing stuff - yours for the taking.
Unlimited work from home policy.
Gross salary 3600 - 6300 EUR. Keep in mind that we are open to discuss your salary based on your competence and experience.

APPLY NOW!

Looks like something you might be interested in? Send us your CV!
Only shortlisted candidates will be contacted.


Visma is a leading Nordic IT company which creates SaaS software solutions. Visma Group employs more than 14,000 people providing IT services to 1.4 million customers in Nordic region along with Benelux, Central and Eastern Europe. Visma Group ended 2022 year with a 2 billion revenue. In Lithuania we have over 270 IT engineers and we offer IT solutions to businesses of various sizes and industries using the latest technologies in the field. Learn more about us at www.visma.lt
Mėnesinis bruto atlyginimas
Bruto/mėn.
  € 3600 - 6300
Vietovė
Vilnius, Vilniaus apskritis,

Lietuva


Visma Lietuva, 09307, Vilnius
Nuotolinio darbo galimybė
Kontaktinis asmuo
Goda Sinkevičiūtė

Visma is a leading provider of core business software for a more efficient and resilient society. We simplify the work of companies and organisations of all sizes, empowering people and helping businesses grow and thrive.
Think of Visma as an ecosystem of companies, cultures, and people, united by shared values and the vision to shape the future of society through technology.
Daugiau jūsų paiešką atitinkančių rezultatų: